BUY FLAT FEE LISTING CLICK HERE
FlatPrice.ca Real Estate Brokerage: Who Are We?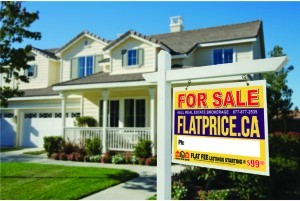 We offer Flat Fee Listings posted on Realtor.ca and Full Service listings by our agents all across Ontario. We are your traditional real estate firm plus a discount brokerage. We have licensed agents across Ontario with several boards who list your property either as a flat fee or full service. Whether your property is located in the smallest town in Ontario or in Toronto, we can post it on Realtor.ca so you can save thousands in commission while reaching maximum exposure.
We Post Flat Fee Listings to The Following Real Estate Areas.
If you location is missing, please notify us. We list FLAT FEE in all of Ontario.
Amherstburg, Ajax, Aurora, Bayfield, Brampton, Belle River, Bolton, Bowmanville, Colchester, Comber, Cottom, Cornwall, Chatham, Clarington, Durham, Essex, Elora, Fergus, Guelph, Goderich, Grimsby, Georgina, Halton Hills, Harrow, Kingsville, Kingston, Lasalle, Leamington, Lakeshore, London, Markham, McGregor, Mississauga, Milton, Newmarket, North Bay, Oakville, Oshawa, Ottawa, Owen Sound,Orangeville, Pelee Island, Pickering, Renfrew, Richmond Hill, Rideau-St. Lawrence, Sarnia, Sudbury, St. Clair Beach, , Stoney Point, St. Thomas, Sault Ste. Marie, Stratford, St. Jacobs, Sutton, Sturgeon Falls, Tecumseh, Thornhill, Toronto, Tilbury, Tilsonburg, Thunder Bay, Timmins, Cochrane & Timiskaming, Uxbridge, Vaughan,, Wheatley, Windsor, Wallaceburg, Whitby,